C6 AC Inlet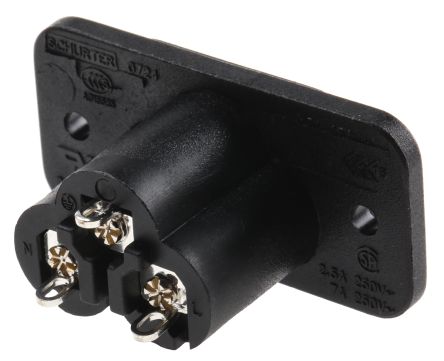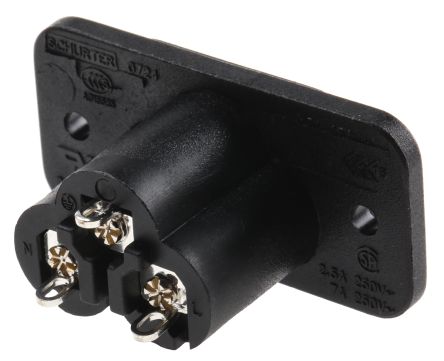 C6 AC Inlet
Grounded AC Power entry for Brickless MINIs
If you are building a "brickless" MINI these quality Schurter "AC power entry modules" are the best way to get power from the wall into your chassis.
Although any chassis can be modded to accept these "C6" AC inlets, the 2019 S4M has a widened, dedicated cutout for them.
No official instructions are available at this time, but there is plenty of information and help on SFF forum or my Discord for brickless builds.
Happy modding!
Rated up to 625w. (2.5 A, 250 V)

Requires soldering after install.

Electricity is dangerous! Mod at your own risk!

Purchase separately a "C5 AC Cord" for your country's socket.